Friday, May 16, 2014 at 11:56AM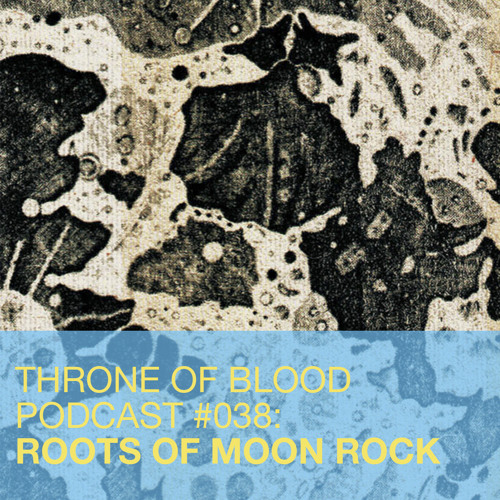 Check this two-hour primer on
ambient music
I made for Brooklyn-based dance label
Throne of Blood
. It's a counterpart to their new ambient series,
Moon Rock
, which features ambient contributions by mostly non-ambient artists. Confoundingly enough, dance icons Jokers on the Scene and Simian Mobile Disco even contributed ambient tracks. That should give you an idea of how disorienting and unexpected this compilation is. But the results deliver. Each contributor sounds right at home with this sound, and the compilation may just end up being one of the better ambient listens of this year.
For this
Roots of Moon Rock
podcast, my aim was to cover the gamut of influences that make up
Moon Rock
: Eno-era ambient, German kosmische, '90s IDM, new age, and more. It will serve as a pretty good introduction to ambient, since many of the genre's household names can be found here as well as a number of lesser known artists. There's also plenty of ambient songs by artists not particularly known for ambient work: Carl Craig (as BFC), Kenny Larkin, Move D, Kraftwerk, etc.
David Sylvian & Holger Czukay - "Mutability (A New Beginning Is in the Offing)" [1989]
Plastikman - "Drp" [1993]
Seefeel - "Through You" [1993]
Harold Budd - "Ice Floes in Eden" [1986]
BFC - "Sleep" [1989]
Roedelius - "Veilchenwurzeln" [1981]
Suzanne Ciani - "Lixiviation" [19??]
Biosphere - "Cloudwalker II" [1991]
Terry Riley - "Poppy Nogood & The Phantom Band" [1979]
K. Leimer - "Derivative" [1980]
Yellow Magic Orchestra - "Castalia" [1979]
Global Communication - "4:14" [1994]
Clone - "Octabred at the End" [1980]
Steve Roach - "Reflector" [1983]
Tangerine Dream - "Remote Viewing" [1981]
Tetsu Inoue - "Karmic Light" [1994]
Kenny Larkin - "Hello" [1994]
Cluster - "Es War Einmal" [1976]
Manuel Göttsching & Ash Ra Tempel - "Deep Distance" [1976]
The Edge w/ Michael Brook - "Hiro's Theme" [1987]
Kraftwerk - "Ananas Symphonie" [1973]
B12 - "Static Emotion" [1993]
Robert Fripp - "Water Music II" [1979]
Michael Rother - "Unterwasserwolken" [1982]
Steve Hillage - "Shimmer" [1976]
Susumu Yokota - "Morino Gakudan" [1997]
Move D - "Xing the Jordan" [1995]
Biosphere - "The Third Planet v.1" [199?]
Michael Shrieve w/ Kevin Shrieve & Klaus Schulze - "Nucleotide" [1984]
Jean-Michel Jarre - "Equinoxe (Part 2)" [1978]
Jochem Paap - "Spk" [199?]
Stream
Moon Rock
: