Sunday, April 26, 2015 at 10:00AM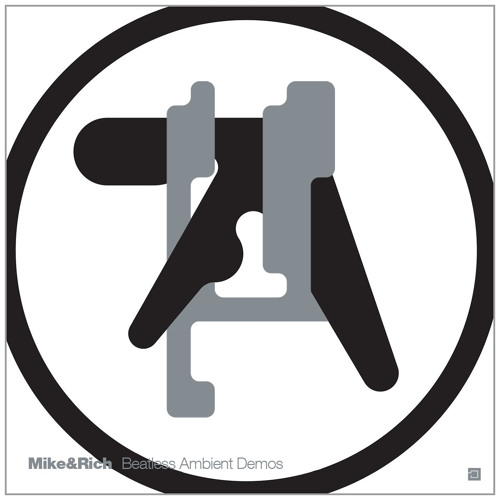 I can still very vividly recall the first time I heard
ambient music
. It was during my teenage years. I popped in the record store at our local mall—a Sam Goody or something like that—and picked up
Selected Ambient Works, Vol. II
by
Aphex Twin
. I had read about ambient but had never actually heard it. I remember being very surprised and delighted to find this album at such a small shop in our relatively small town. (Mind you, this was in the mid '90s, so music consumption via the internet wasn't really a thing except for the tech elite.)
I wandered back to the car, popped in the CD, and was absolutely mesmerized and transplanted by what I heard. The dark, eerie vibes of
SAW2
aren't exactly the ideal introduction to the genre, but I managed to gulp it all down without any trouble. From that moment forward, I knew this music would be a passion of mine. And fittingly, the
SAW
duology is some of the most celebrated and sought after material in Richard D. James' (aka Aphex Twin's) catalog.
However his ambient work at large is scarce in comparison to his vastly more plentiful beat-centric material. When James shocked the electronic music world earlier this year by leaking 175 previously unreleased and unheard early demos
on SoundCloud
, it was no big surprise that ambient music made up a tiny fraction of the flood. Not that I'm complaining—this clutch of tracks is an absolute treasure—but I'd be lying if I said that I wasn't hoping for more
SAW2
-style ambient out of the whole ordeal. After all that's the era of his career that shaped me the most.
I've noticed that many of the fan mixes dedicated to the flood—both
simple SoundCloud sets
and
intricate DJ sets
alike—seem to favor James'
SAW1
-era
ambient techno
tracks over the beatless tracks more akin to
SAW2
. (Even James put together a SoundCloud playlist entitled
SAW 1.5
, which is all techno.) But since I'm clearly biased toward his beatless efforts, those were my focus for this podcast. Luckily James' friend and collaborator
Mike Paradinas
(aka µ-Ziq) followed James' lead and leaked
156 of his own demos
, which include a few beatless numbers. The combined beatless efforts of the two producers exceeds an hour, and it makes for good album-style listening. This may be the closest thing we'll ever get to another SAW2-style album out of RDJ, so let's savor these selections.
For further listening, check my spotlight on Paradinas' ambient work
here
.
user48736353001 - "11 early morning clissold"
µ-Ziq - "Sleep"
AFX - "th1 [slo]"
user48736353001 - "19 ssnb"
µ-Ziq - "Auqeamb"
user48736353001 - "5 just fall asleep"
user48736353001 - "33 SAW II un stabbing interview"
µ-Ziq - "Iesope"
user48736353001 - "9 un chopped f beginning [SAWII un]"
user48736353001 - "8 lush ambulance 2"
µ-Ziq - "Schnusschen"
user48736353001 - "35 SAW II un road shimmer f"
AFX - "blue carpet"
Mike Paradinas - "Synthony No.1"
Mike Paradinas - "Orch"
AFX - "avril altdelay"