Sunday, June 28, 2015 at 10:00AM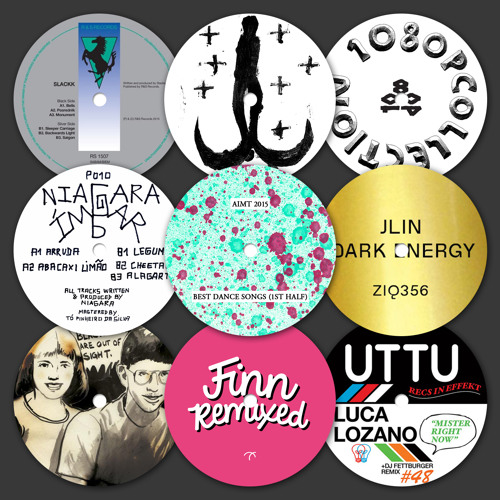 Alternate playlist on Spotify
The time has come to sift through all my dance charts from the first half of 2015 and pare it down to the best of the best—the songs that that are the most unique, adventurous, boundary-pushing, and have kept on giving month after month. Like last year, this year seems to be devoid of any one central theme. Many genres are represented. Electronic dance music seems to be as splintered and disparate as ever (and that's how it should be).

Check the SoundCloud playlist above for easy consumption or an abridged Spotify playlist if you prefer.




Click the thumbnails for streams:


25. Slackk - "Saigon" [R&S Records]


24. Photonz - "Basik" [Crème Organization]


23. Nidia Minaj ft. DJ Olifox - "House Kaliente" [Principe Discos]


22. Finn - "Only Boy (Strict Face's Forever Your Papi Remix)" [Local Action Records]


21. Rising Sun Systems - "Freebasin' for David Bohm" [Nightwind Records]


20. No Zu - "Medusa Beat" [Home Loan Records]


19. ALSO - "Formation" [R&S Records]


18. Niagara - "Arruda" [Principe Discos]


17. Da Multi Snake - "Ndaheni" [Shangaan BANG!]


16. JLin ft. Holly Herndon - "Expand" [Planet Mu]


15. Maxo - "Eddy Vancouver" [Activia Benz]


14. A. G. Cook - "What I Mean" [Annie Mac Presents]


13. Luca Lozano - "Come With Me" [Unknown to the Unknown]


12. Model 500 - "Hi NRG" [Metroplex]


11. Chris Brown - "Loyal (Murlo Refix)" [Mixpak]

Full list after the jump.